Markets advance on positive data 08/08/2016 by IFC Markets
On Friday, the US stock indices have advanced for the 3rd straight day. The US dollar strengthened on unexpected positive data of labor market for July. The US nonfarm payrolls for July increased by 255000, more than expected: 180 thousand. According to CME Group's FedWatch tool, the probability of a December Fed rate hike rose from 18% to 46%. No significant economic data are expected in US on Monday.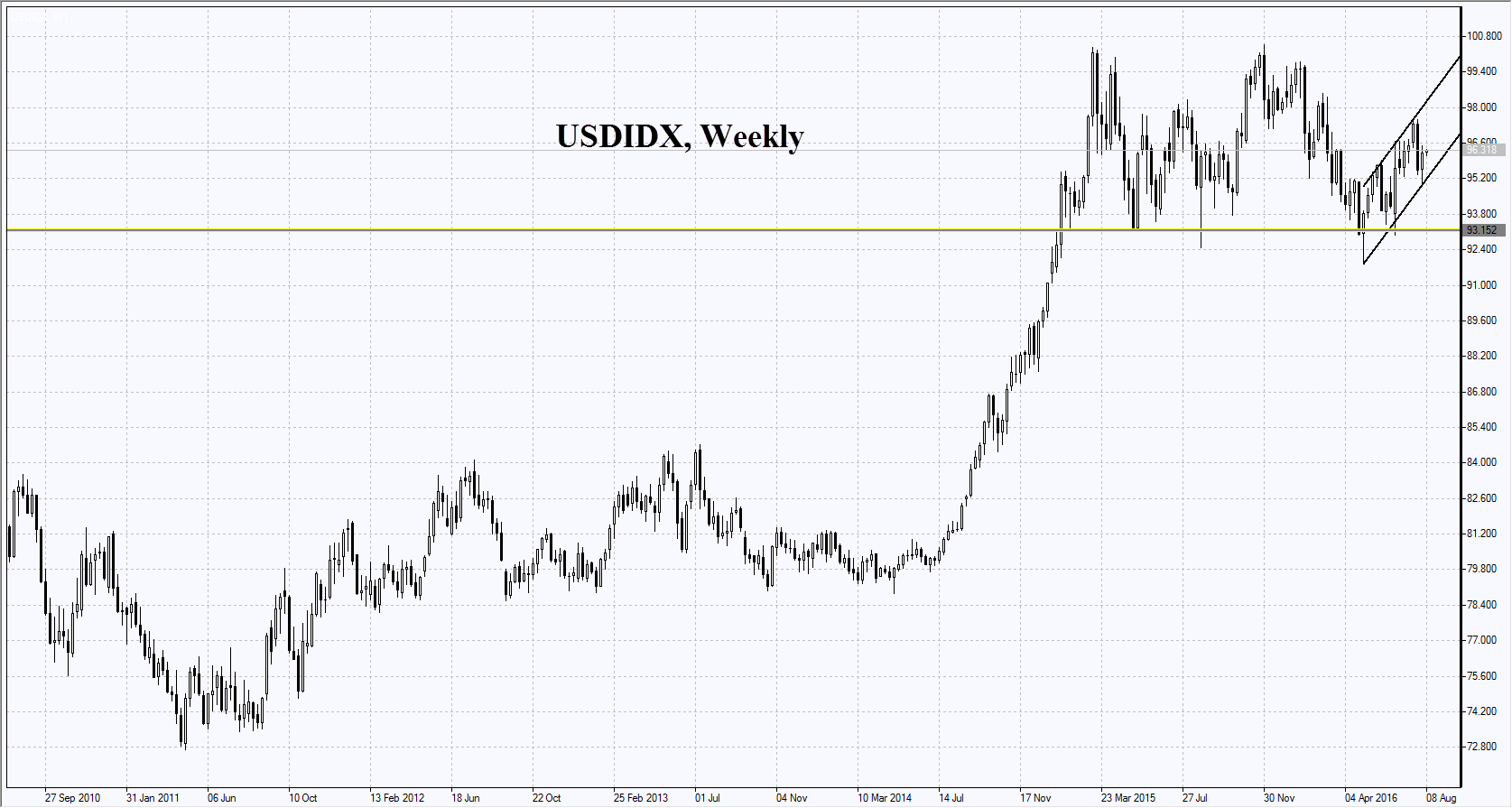 The European stock indexes are rising on Monday for the fourth session in a row. The STOXX Europe 600 Bank index advanced 1% after Exane BNP Paribas reccomendations. Today the positive Eurozone Sentix index was released for August. No significant economic data is expected. Note that 61% from STOXX 600 components have reported earnings for the second quarter. Their aggregate earnings have shown a 15% decline compared to the same period of 2015 which may limit share growth.
On Monday Japan's Nikkei rose for the 3rd straight time together with several world stock indices on strong Eco Watchers survey for July, as well as on increase in external trade balance and current account balance. On Tuesday morning July Industrial Machinery Orders will be released.
China external trade data for July came out positive on Monday. It contributed to the growth of quotations of some commodity futures. In particular, oil rose as its import to China has increased by 1,2% in July compared to the same month last year, totaling 7.32 million barrels per day. Besides Venezuela, Ecuador and Kuwait testified for OPEC's output reduction in order to maintain oil prices.
On Monday copper has risen following the report that Indonesia has not yet issued an export permit from Grasberg for copper miner Freeport McMoRan.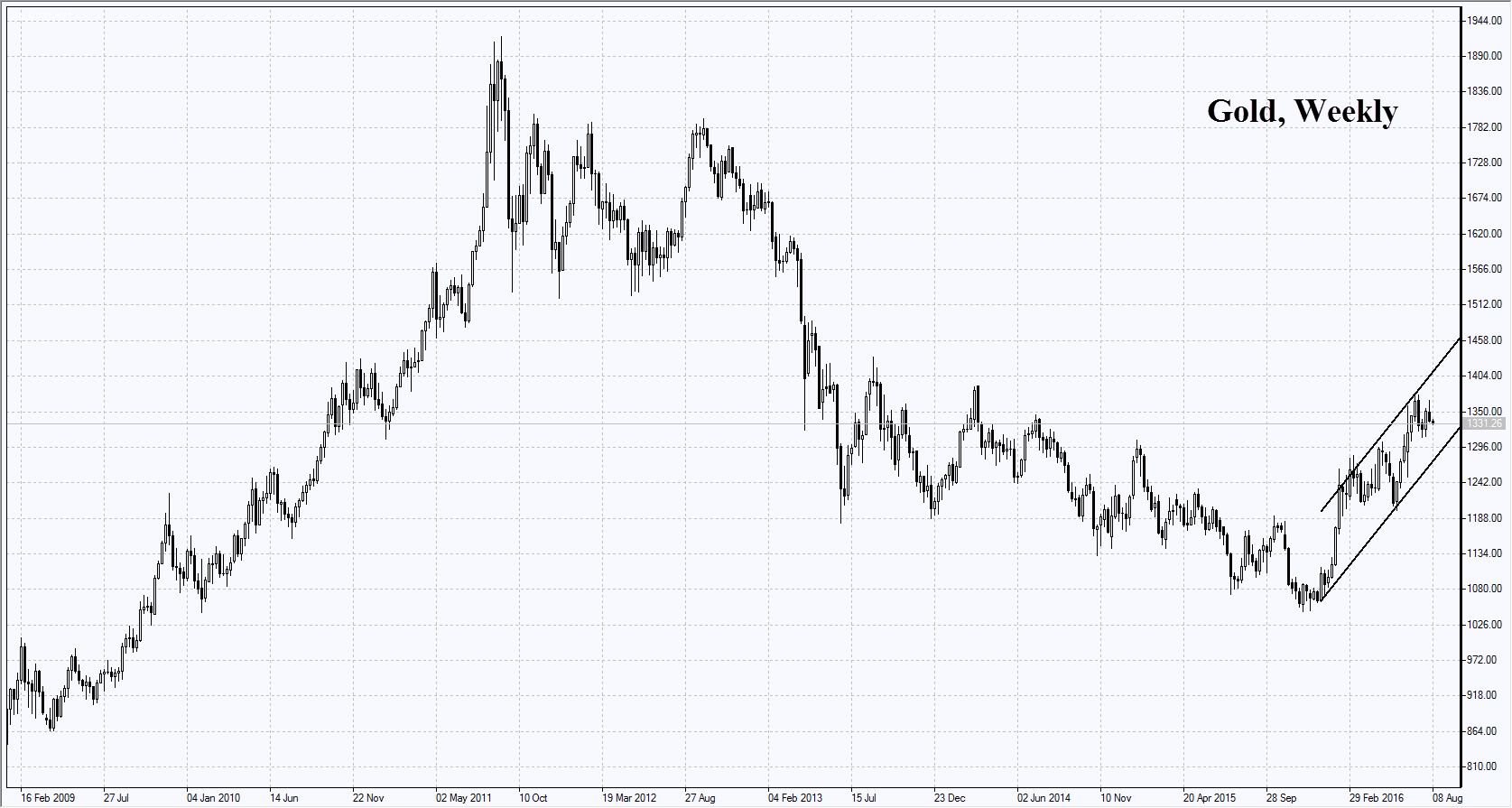 Gold prices have slightly fallen on Monday as the US dollar continued strengthening. Desipte the downtrend, the SPDR Gold Trust's reserves rose by 7.1 tonnes to 980,3 tonnes. It was the biggest daily increase In more than a month.
Soybeans continue to rise for the second session in a row. On Friday the US Department of Agriculture announced about the sales of 498 tonnes of beans to China. This is already the 8th day of continuous purchases. Their total volume reached 2,8 mln tonnes.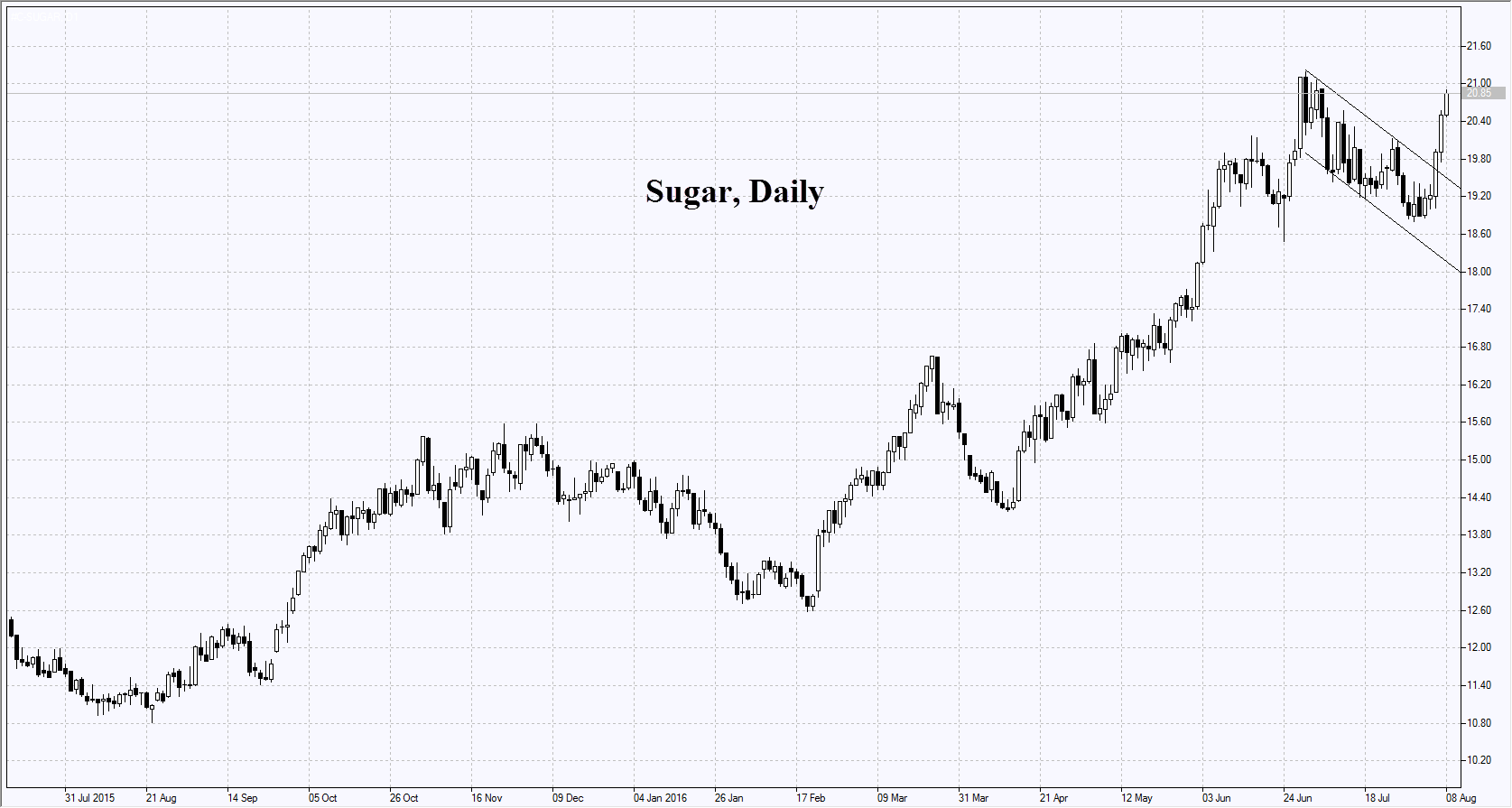 Sugar prices are actively rising for the 3rd straight day as Brazilian real strengthened against the US dollar.
Source: http://www.ifcmarkets.com
Note
This overview has an informative and tutorial character and is published for free. All the data, included in the overview, are received from public sources, recognized as more or less reliable. Moreover, there is no guarantee that the indicated information is full and precise. Overviews are not updated. The whole information in each overview, including opinion, indicators, charts and anything else, is provided only for familiarization purposes and is not financial advice or а recommendation. The whole text and its any part, as well as the charts cannot be considered as an offer to make a deal with any asset. IFC Markets and its employees under any circumstances are not liable for any action taken by someone else during or after reading the overview.